FOR IMMEDIATE RELEASE: SEPTEMBER 2020
LED lighting specialists, Nanlux, introduce the Dyno Series 650C and 1200C RGBWW led softlights.
Packed with perfomance, the new Dyno Series Softlights bring you the ultimate blend of output and control. Powerful yet beautifully soft, the high-output DYNO 1200C and compact 650C fixtures are quite simply, some of the brightest LED softlights available.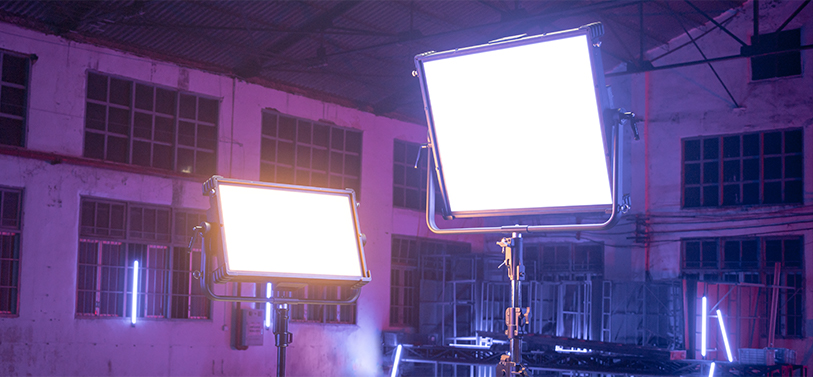 Developed specifically for movie, TV, broadcast and media applications, the Dyno Series provides cinematographers and production crews with the perfect softlight solution for both studio or location work.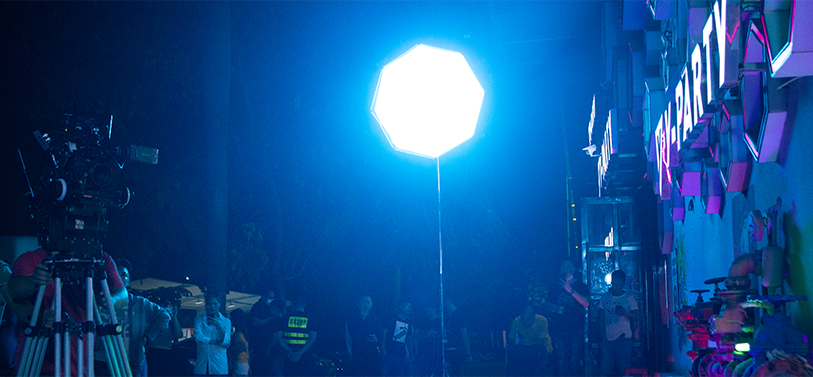 Backed by almost 30 years of experience operatingat the cutting edge of lighting technology, the Nanlux family of professional LED products are amongst the most innovative, versatile, energey efficient soft sources available. Built using state of the art LED technology, the Dyno Series has been expertly engineered to combine stunning levels of ultra-efficient, low energy illumination with complete control, allowing users the artistic freedom to innovate and explore.
With their class leading perfomance, the Dyno Series allow precision management over every aspect of their output. Flicker free, fully tuneable between 2700K and 20,000K and dimmable from 0-100% in ultra-precise intervals of just 0.1% (1-100%), whether choosing tungsten, daylight or from over 16 milion available colours, the creative possibilities are virtually limitless.
Robert Kulesh, Executive VP Nanlux Americas says "We are immensely pround to be introducing the Dyno Series. This exciting, new family of LED softlights offers uers a hugely effective, low energy alternative to traditional light sources. They are teature, extremely capable and incredibly versatile".
Both the 650W and 1200W units feature an exciting collection of preset, fully customizable effects plus an extensive 'gel library', allowing users to instantly switch between a huge variety of looks or to match almost any lighting filter configuration.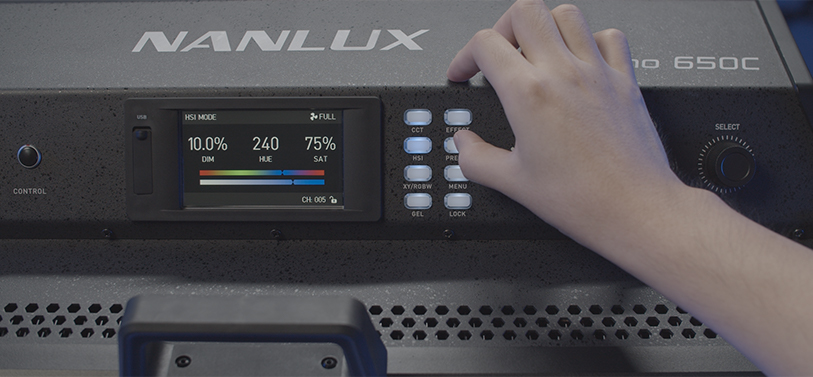 The low profile, intelligent design, makes the Dyno Series quick to set up and simple to operate. The system's intuitive interface and clear, 4.3inch display, provides effortless control over dolour temperature, saturation, intensity and frequency. Compatibility with wireless protoocols plus DMX connectivity brings further flexibility when used as individual units or as part of a linked installation.
Robert concludes "Our technical teams have done a magnificent job in creating some of the most sophisticated LED soft sources available. The low power consumption and high output of these well-crafted fixtures make them an ideal choice for all manner of applications. The Dyno's perfect blend of performance and control provides our customers with a truly creative lighting tool ".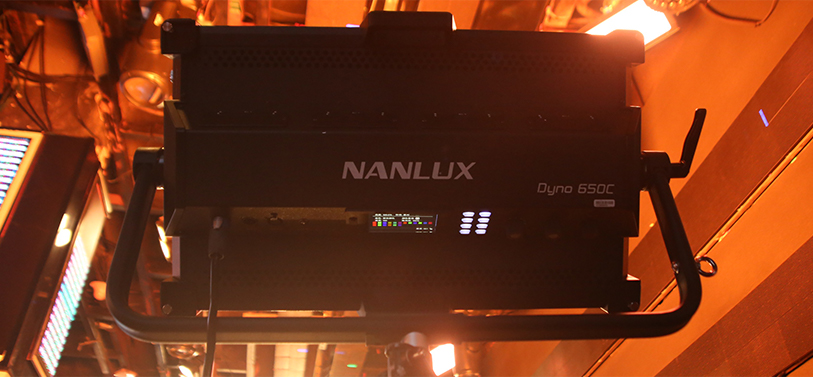 Nanlux Dyno Series 650C and 1200C - Key Features:
Choice of colour modes HSI, RGBW, Gel and XY

Clear 4.3inch diaplay

Fast set up

Flicker free

Fully dimmable from 0-100%

Instant switching between modes

Intelligent design

Intuitive user interface

Lightweight

On-board gel library

Over 16 million colours

Robust metal housing

Selection of customisable preset effects

Ultra wide illumination

Wireless and DMX connectivity
---
Note to Editors
Nanlux is a brand name of the Guangdong Nanguang Photo and Video Systems Company. With almost 30 years experience in the design and manufacture of professional lighting equipment, our technical teams have created an extensive range of innovative solutions specifically for use in the motion picture, photographic and broadcast entertainment industries. In particular, our expertise in the delivery of quality, reliable low energy and LED lighting products and systems has made us the choice of cinematographers, photographers and crews all over the world.
www.nanlux.com